Foresight will go far, innovation creates the future!-Anhui Qunyi Wood Industry Adds New Equipment
In the decorative panel industry, if there is a HAPCO production line, it is considered that the company has a certain strength and scale. Recently, Qunyi Wood Industry has introduced two HAPCO production lines again. Installation and commissioning have been completed and it is now officially put into production. In addition to the previous three HAPCO production lines, Qunyi Wood Industry already has five HAPCO production lines. It is the first time.
Vision will travel. Only by continuously making strategic and forward-looking plans can companies formulate visionary strategies and win in the future. As a larger decorative panel manufacturer in Anhui and a more comprehensive production supporting enterprise in East China, Qunyi Wood has strict requirements on itself, As a production supporting enterprise that has developed in the past 20 years, how to continue the development of the brand's competitiveness while continuing to develop, and to create the brand's ancient tradition is the first question that Qunyi Wood has been thinking about. The auxiliary time of the two newly introduced high-pressure short-cycle HAPCO automated dough production lines is only 11 seconds. As we all know, the effect of veneer panels depends not only on the quality of the materials such as sheet and paper, but also the excellent performance of the equipment. The HAPCO automatic pressing surface production line has a more obvious effect on the veneer panels, which is more natural and realistic The effect. for the whole house custom home manufacturing enterprises, product effects and quality have been effectively guaranteed. The introduction of new equipment not only frees manpower, but also improves production efficiency and better meets the needs of customers, By introducing new equipment, Qunyi Wood Industry attaches importance to the production link and production quality. This is the goal of Qunyi Wood Industry. The brand strength of innovation and pursuit of technology research and development is the demand of Qunyi Wood Industry to continuously surpass itself and benchmark domestic and international high-level production enterprises.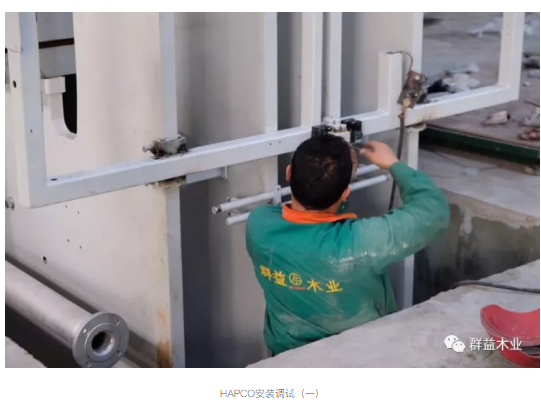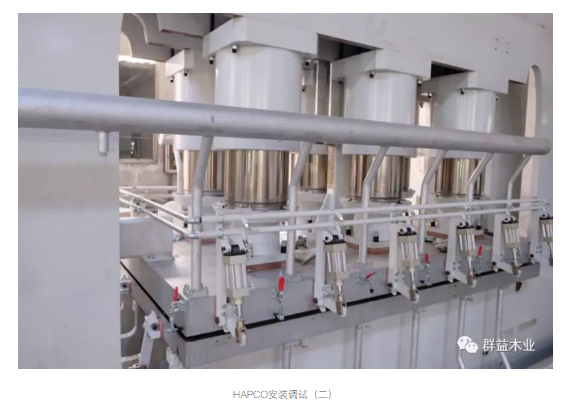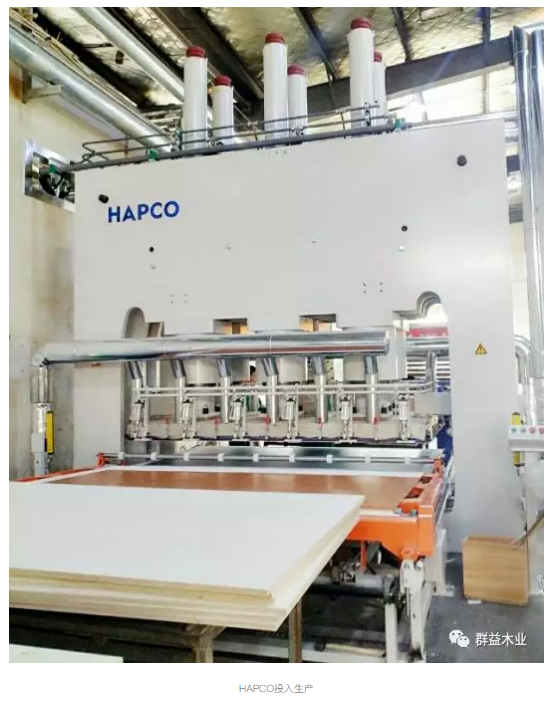 Innovation creates the future. With the rapid development of science and technology, the degree of automation of production equipment is getting higher and higher. As the market competition is becoming more and more fierce, how to improve the production efficiency of enterprises and the competitiveness of their brands is very important. Self-cultivation refers to a person's self-education and self-improvement in various aspects in order to improve his quality and ability in accordance with the requirements of a certain society, after studying, honing, cultivating, and cultivating. For businesses, why not. Enterprises need a kind of self-cultivation to be able to operate efficiently, create a stronger self, and be successful and successful in order to win the future. Standing at a higher level, constantly surpassing the previous self, and always working on product research and development and quality, Qunyi Wood Industry has achieved transcendence and leap forward in the development. Standing at the height of the industry, benchmarking domestic high-level brands and production enterprises, setting benchmarks, learning from advanced enterprises, and treating both the symptoms and root causes, to build Qunyi Wood into an international high-level production enterprise, and promote Qunyi brand leapfrog development of.